AMS static environmental sampling systems are typically used in emission stacks and ducting. Designed as stand-alone cubicles, a complete range of engineering services from initial survey through to design, build, installation and commissioning can be undertaken.
Years of experience designing effective sampling systems coupled with best available techniques and technologies ensure the provision of systems compliant with the latest industry standards and guidelines. Whether capturing particulates or radionuclides such as Tritium, Sulphir-35 or Carbon-14, our sampling systems are designed for optimum performance and use by highly regulated industry clients.
Essential to the effective design is a thorough understanding of the client's requirements. AMS believes in a wholly collaborative approach with the stakeholders involved. Operator and System Owner needs and past operational experience is taken into consideration when acquiring a fundamental understanding of client need.
Through communication and positive collaboration our philosophy remains the elimination of unnecessary complexity through a modularisation of design. The process that we adopt offers several benefits to operation & maintenance such as: reduced risk of malfunction and fault finding simplification.
Typical system components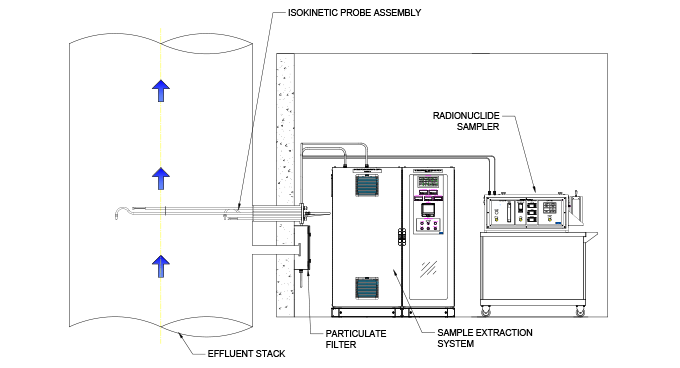 Isokinetic Sampling Probe
Environment Agency guidelines require that isokinetic techniques are applied to particulate monitoring. AMS' isokinetic probes are designed around the customer's stack entry details and flow characterisations to ensure that a representative sample of the particulate emissions is obtained. Nozzles can be sized to suit a range of stack velocities.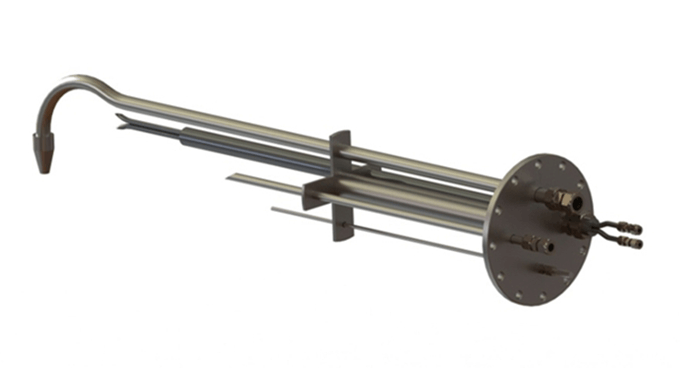 Designed to suit the client's sampling requirements, these systems are typically housed in floor standing cubicles and can include features such as duty and stand-by pumps with auto-changeover, auto-flow control and datalogging capabilities. All systems use the latest in thermal mass flow measurement technology to ensure accurate and reliable sampling.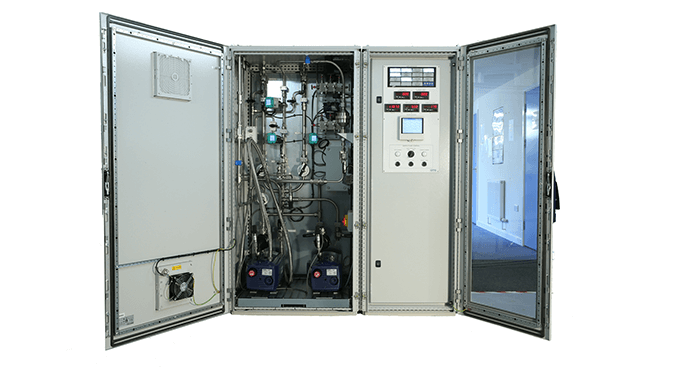 Particulate Sample Collection
Filter assemblies can be provided in a dedicated enclosure as required to meet client's requirements.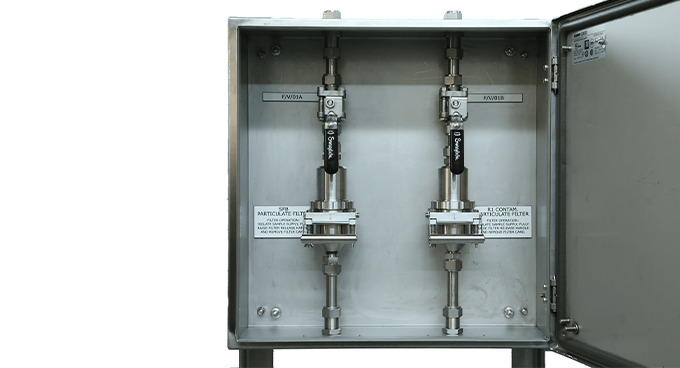 Radionuclide sampling can be taken care of by AMS's mobile samplers that can be positioned adjacent to the sample extraction system. The advantage of such an arrangement is that being mobile, they can quickly and easily be swapped out for another unit should any repair or maintenance be necessary without needing to enter E spec.
Please contact AMS to discuss your environmental sampling needs.