Founded by Wes Harford in 1999; AM Sensors Ltd became one of industry's valued instrumentation suppliers. Our rebranding to AMS Nuclear Engineering in early 2019 reflects the evolution of the company; from trusted instrument supplier to that of a highly reputable and respected engineering company. Still operating in the southwest but from modern offices in Bridgwater, Somerset; our committed engineering teams provide technical advice and end to end engineering solutions for C&I Systems, Environmental Sampling Systems and Ageing & Obsolescence issues.
AMS operates out of brand-new industrial units providing a combination of offices and workshop space. Covering an area of over 1,100m2 the facility benefits customers by:
Enabling both engineering and manufacturing phases of a project to be done under one roof by one organisation, thus minimising the risks inherent with splitting these activities.
Providing capacity to manufacture almost any size project, whether that be for a single junction box, a suite of instrument cubicles or many hundreds of panels, frames, canopies, etc.
The activities that AMS are able to undertake at its facilities include:
Engineering, Project Management, Purchasing, Quality Assurance, etc.
Goods-in, inspection and material stores
Mechanical operations such as drilling, cutting, pipe bending
Wiring looms, termination, etc.
Sub-assembly and final assembly of panels, cabinets, frames, canopies, etc.
Instrumentation setup & calibration
Pressure / leak testing
Factory Acceptance Testing

AMS Nuclear Engineering adopts and adheres to a rigorous Nuclear Safety Culture. Core values and behaviours result from a collective commitment by the company to emphasize safety over competing goals ensuring the protection of people and the environment at all times.
Our Traits for a positive Nuclear Safety Culture are:
Leadership Safety Values and Actions
Problem Identification and Resolution
Personal Accountability
Work Processes
Continuous Learning
Environment for Raising Concerns
Effective Safety Communications
Respectful Work Environment
Questioning Attitude
Slavery & Human Trafficking
Anti-bribery
Data Protection & Privacy Policy
Quality
Environmental
Full list and copies are available upon request.
We find AMS easy to engage with and appreciate the considered yet responsive approach that they adopt to solutions-based engineering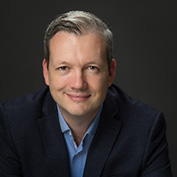 Ben joined AMS in early 2017, taking over from company founder, Wes Harford as Managing Director. Utilising experience gained over 18 years in technical and commercial roles in the nuclear instrumentation industry, Ben has a remit to grow the business into and across the wider nuclear estate.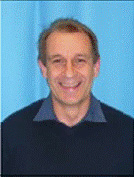 Mark Barham BEng(Hons), CEng, MIET
Mark joined AMS in 2006 providing valuable Project Management to the engineering function. With wide ranging technical experience across several industry sectors Mark became the Engineering Director in 2014. He currently holds responsibility for the leadership, capability and smooth running of AMS Engineering Operations. Mark remains keen to see the company flourish by enhancing the expertise and capability of an already successful engineering team.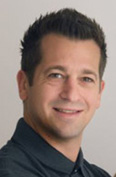 Mark Davies BSc(Hons), CEng, MIET
Mark is a Chartered C&I Engineer with over 12 years' experience in delivering Nuclear Safety Critical Systems to the Nuclear Industry over the full project lifecycle and is responsible for managing the EC&I design resource to successfully deliver turnkey solutions.
Mark joined AMS in 2012 to enhance AMS' EC&I Design capabilities and has progressed to Engineering Manager; a position he currently holds.