AMS Complete Move to New Premises
AMS are pleased to announce that we have completed our move into new premises at the Bridgwater Gateway development in Bridgwater, Somerset. 
Two units were leased in the latter half of 2020 and since then have been knocked through and fitted out to create an 11,000 sq ft state-of-the-art office and workshop space from which to deliver our products and services.

The panoramic view above shows the extent of the workshop space after knocking through the two units.  The extended mezzanine level at the front of the building houses the engineering and administration teams and provides added space for our growing team.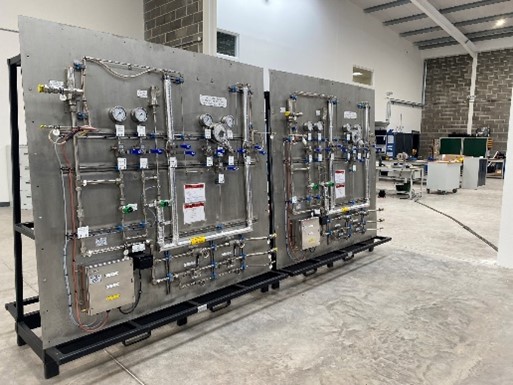 The move was necessary to enable AMS to take on a greater volume of work as well as physically larger individual pieces of equipment such as those adjacent.
All work we are contracted to deliver will now be executed from these facilities which being located just off Junction 24 of the M5, and with hotel accommodation on the same development, provide easy access and convenience for visiting customers and suppliers alike.