C & I Systems Engineering
Steam Dump Isolation Valve Control Panel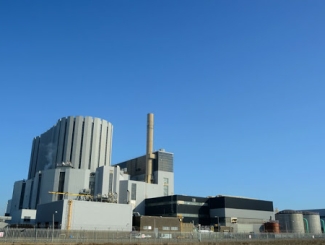 | | |
| --- | --- |
| Type: | Control & Instrumentation |
| | |
| --- | --- |
| Scope of Supply: | DESIGN MODS ¦ SUBSTANTIATE ¦ TEST ¦ INSTALL ¦ COMMISSION |
| | |
| --- | --- |
| Client: | EDF Energy – Dungeness B |
| | |
| --- | --- |
| Key Deliverables: | Control System Modification Development, Implementation, Documentation |
Inspections of the BP valves showed evidence of corrosion cracking; believed to be caused by leaking spray control (IB) valves. To reduce or eliminate water ingress into the BP valves, a system that provided automatic operation of isolation valve B-/WB/103 was required, allowing the line to be isolated when the SS/5 and IB valves were not required under normal operation. AMS was requested to assist in implementing and integrating the electrical control system for the new isolation valve. 
AMS evaluated the proposed EDF concept design and expanded the concept whilst working closely with the site engineers to ensure the system was fit for purpose and compatible with existing infrastructure where possible. The main control assemblies were built by a third party, with AMS QA inspecting and functional testing each system. AMS technicians skilfully integrated the new control assemblies within the existing safety trip cubicles and carried Site Acceptance Testing to ensure the system was fit for propose.
AMS was used for this project due to our previous experience and reputation in assisting EDF to deliver high-quality, nuclear safety significant design solutions in time-critical projects.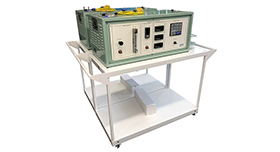 The particulate and sulphur 35 (S-35) gaseous discharge monitoring panels at Hinkley Point B required upgrades.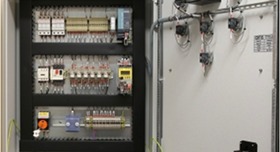 EDF Energy – Hinkley Point B
This project involved the design of a modification to valve B/G/90 to provide automatic operation of the valve to overcome the potential local hazards which could prevent isolation of the system if a seismic event were to occur.