Nitrogen Plant Interface Cubicles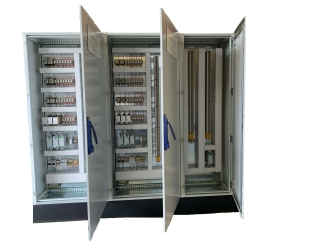 | | |
| --- | --- |
| Type: | Plant Life Extension (PLEX) |
| | |
| --- | --- |
| Scope of Supply: | DESIGN ¦ BUILD ¦ SUBSTANTIATE ¦ FACTORY TEST ¦ INSTALL ¦ DELIVER |
| | |
| --- | --- |
| Client: | EDF Energy – Dungeness B |
| | |
| --- | --- |
| Key Deliverables: | Stream interface cubicles, valve actuator control panels, valve starter panels and changeover facilities |
A new Nitrogen Storage and Vaporisation Plant (NSVP) was being installed at DNB and the existing controls that operate the existing Nitrogen plant were to be reused. AMS' scope was to utilise the existing controls and indications within the CCR whilst providing an interface which allows the controls and indication to operate with either the old or new plant, thus facilitating commissioning. A secondary part of the project was to design, build, test and deliver valve actuator control panels and valve starter panels to control two new parallel Nitrogen isolation valves (per Reactor).
AMS' previous experience in delivering complex C&I systems for the Process C&I division of the Central Technical Organisation, along with a competitively priced tender, placed AMS in prime position to deliver this project.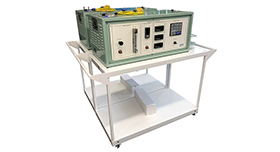 The particulate and sulphur 35 (S-35) gaseous discharge monitoring panels at Hinkley Point B required upgrades.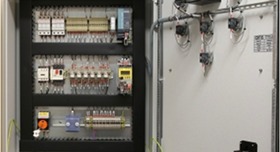 EDF Energy – Hinkley Point B
This project involved the design of a modification to valve B/G/90 to provide automatic operation of the valve to overcome the potential local hazards which could prevent isolation of the system if a seismic event were to occur.