C & I Systems Engineering
EMI/ RFI Resilience – Surveys, Modifications & Recommendations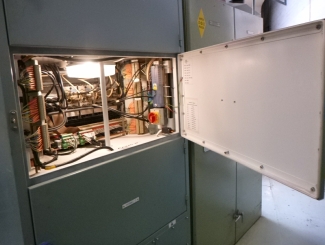 | | |
| --- | --- |
| Type: | Control & Instrusmentation |
| | |
| --- | --- |
| Scope of Supply: | SITE SURVEY ¦ OPTIONEERING ¦ PROTOTYPING ¦ EMC TESTING ¦ ONSITE MODIFICATIONS |
| | |
| --- | --- |
| Client: | EDF Energy – Hunterston B, Heysham 1, Dungeness B & Hinkley Point B |
| | |
| --- | --- |
| Key Deliverables: | Optioneering reports, On-site Modifications |
The Electromagnetic Interference/ Radio Frequency Interference (EMI/ RFI) safety case programme is required to provide a level of cabinet modification advice to the fleet of Advanced Gas cooled Reactor (AGR) stations. The safety case programme has identified various cabinets at each station that will benefit from modification to increase resilience to the EMI/ RFI hazard on site. EMC testing was undertaken by Fraser Nash to establish cabinet EMI/ RFI resilience improvement methodology with AMS bought in to assess their feasibility.
AMS has undertaken detailed site walk downs on some stations and produced optioneering reports providing recommendations for the individual panel modifications to improve cabinet RFI resilience. During the optioneering/ feasibility reports, it was identified that the Fraser Nash recommended aperture modifications were not best suited for the application on site due to considerable differences between the test conditions and the conditions of plant, the difficulty with implementing/ retrospectively fitting the recommended screens and the non "industry" mounting arrangement of the test apertures.
AMS, with support of CTO, carried out detailed design, prototyping and EMC testing to provide the fleet with an RFI aperture resilience method that was: Drill-less, had a reliable finish, high visibility, could be retrospectively fitted on site, cost effective and provided attenuation performance. The EMC testing was carried out by AMS, ensuring the unorthodox mounting arrangements proposed provided an adequate level of RFI resilience against commercial radio interference equipment that can be documented and referenced to substantiate the use of the method. 
AMS are now in the process of working with stations to undertake the necessary modifications.
AMS was used for this project due to our extensive RFI practical, technical knowledge and expertise for carrying out technical surveys and undertaking onsite modifications.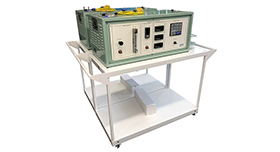 The particulate and sulphur 35 (S-35) gaseous discharge monitoring panels at Hinkley Point B required upgrades.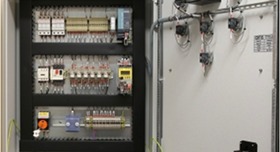 EDF Energy – Hinkley Point B
This project involved the design of a modification to valve B/G/90 to provide automatic operation of the valve to overcome the potential local hazards which could prevent isolation of the system if a seismic event were to occur.